Gustav von Wangenheim Tribute Page
Biography
Nosferatu Gallery
Warning Shadows Gallery
Woman In The Moon Gallery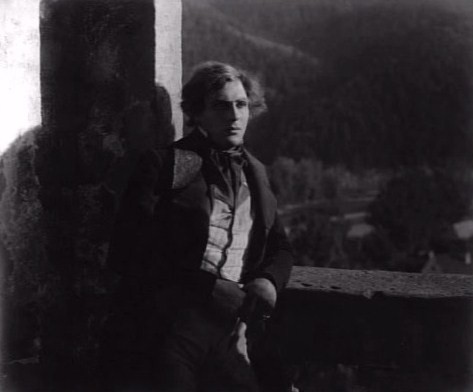 Biography



What prompted me to create this webpage was my admiration for the F.W. Murnau 1922 silent horror classic Nosferatu and, in particular, the performance of Gustav von Wangenheim as real estate agent and unintentional bringer of the vampire, Thomas Hutter. He looks scared out of his wits when encountering the menacing, rat-like Count Orlok. My favorite scene is when Hutter finds Orlok snoozing in his coffin. Hutter flings open the lid to the coffin and, upon seeing the vampire awakened from his sleep, is so frightened he collapses on the stairs and can only manage to crawl up the stairs on his side. I was so impressed with this actor that I wanted to learn more. A little research on the Internet revealed that available information on the actor, aside from the usual haunts like the Internet Movie Database and Wikipedia, was sparse. Amidst the search engine listings of pages siting rudimentary facts about his life and career were opinions of movie critics and fans that were mostly negative of his Nosferatu performance. Most of the criticism was aimed at his perceived over-the-top scenes with Greta Schroeder who played his wife Ellen.

Eddie Izzard played Wangenheim in the E. Elias Merhige film Shadow of the Vampire, a fantastical interpretation on the making of Nosferatu that has F.W. Murnau wanting the vampire scenes to be so realistic that he hires a real vampire. In an interview clip from the Behind-the-Scenes Featurette on the DVD release, Izzard gave his opinion on the actor he portrayed as follows: "I had to research how to be a bad actor in a bad wig. I might have underplayed it a bit because Gustav von Wangenheim in the actual Nosferatu had some big ol' acting [demonstrates with arm motions] he had some of these kind of movements which seem very over-the-top now and I don't know back in the twenties because he was a B actor; he was not their main choice; he wasn't the top ten of the acting things; he wasn't the Bob De Niro of his time and no one goes, 'Oh, let's go and see a Gustav von Wangenheim film.'"

Well, if someone in the acting profession who actually played Wangenheim as a character did not have respect for his acting abilities, there was little chance of a tribute site sprouting up (not to mention the fact that Wangenheim was a committed Communist). This page is thus an attempt to gather information on the actor/playwright/director garnered from books on theater and Soviet exiles and screen shots from his available film appearances to create a somewhat substantial tribute to pop up on search engines if anyone else wants to learn more about the man who played Hutter.


Early Years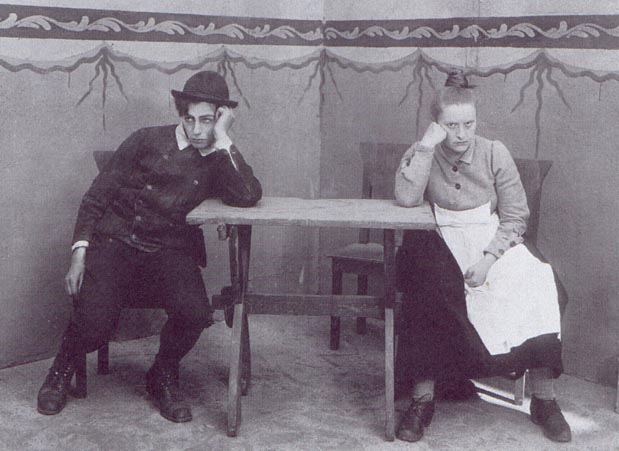 Gustav von Wangenheim with Henny Porten in the Ernst Lubitsch 1920 comedy
Kohlhiesels Töchter. Source: German National Cinema by Sabine Hake, pg 55.



Ingo Clemens Gustav Adolf Freiherr von Wangenheim was born on February 18, 1895 in Wiesbaden, the capital city of the federal state of Hesse located in southwestern Germany. He was born into a theatrical family as both his parents were actors. His father, Eduard Clemens Freiherr von Wangenheim, who went by the stage name Eduard von Winterstein, appeared in over 200 films in a fifty year career. Gustav started his career on the stage and screen at a young age and was, like his father, a student of Max Reinhardt. Reinhardt was head of the Deutsches Theater (German Theater) in Berlin from 1905 to 1930, a position his pupil Gustav would later have. Wangenheim's first film appearance was in Passionels Tagebuch in 1914. He continued his film career after serving briefly on the Western Front, being discharged in 1915 due to an eye injury (Bock, pg. 512). He played main characters in the Ernst Lubitsch comedies from 1920 Kohlhiesels Töchter (Kohlhiesel's Daughters) and Romeo und Julia im Schnee (Romeo and Juliet in the Snow) where he had second billing as Romeo.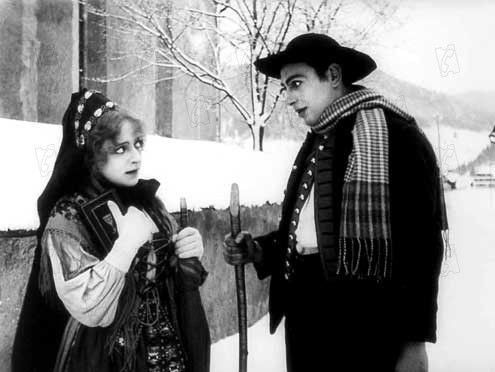 Gustav von Wangenheim as Romeo playing opposite Lotte Neumann
in Romeo und Julia im Schnee. Source: sensacine.com



Wangenheim also demonstrated musical gifts as well as a political-mindedness in his youth. He performed two of his original songs at the opening of the Schall und Rauch (Sound and Smoke) cabaret in Berlin on December 8, 1919. Schall und Rauch was an avant-garde club for experimental theater that was first established by Reinhardt in 1901. In this post-WWI revived version of the revue, Wangenheim's songs (performed in a Pierrot costume) offered a nostalgic look to the antebellum days where literary men, intellectuals, and bohemians were found in the Berlin cafes instead of the Schieber (grafters, swindlers, marketeers) who replaced them after the war. In a line from one of the songs, Wangenheim also denounced the Dadaist movement: "Dadaism is the bitter end, / an artists' hoax for any entrance-fee" (Der Dadaism ist das bitt're Ende, / der Kuenstlerulk um jeden Eintrittspreis) (Jelavich, pp. 130-1, 145). Dadaism--the anti-war, anti-bourgeois and quasi-anarchistic cultural movement--was actually introduced to Berlin the year before by co-founder Richard Huelsenbeck. Politics would remain an important part of Wangenheim's life and career.



Major Film Appearances

Nosferatu, eine Symphonie des Grauens (Nosferatu, A Symphony of Horror) (1922)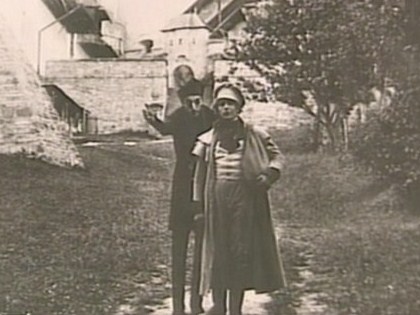 Max Schreck and Gustav von Wangenheim in Nosferatu. Source: DVD release.



Wangenheim's most famous film role was as Thomas Hutter in F.W. Murnau's Nosferatu. Filmed in 1921 in such locations as Lübeck (a medieval-looking port in northern Germany), the Carpathian Mountains, and Slovakia, Nosferatu is an aesthetic masterpiece; however, it probably had little impact on the acting career of Wangenheim. It was not as successful as expected and, to make matters worse, the widow of Bram Stoker, author of Dracula, sued the filmmakers, Prana-Film, for unauthorized adaptation of her husband's novel. In July 1925, she won the lawsuit and all copies and negatives of the film were ordered to be destroyed. Fortunately, copies survived and Nosferatu is now one of the most famous silent films ever made, appreciated more by current generations than during Wangenheim's time.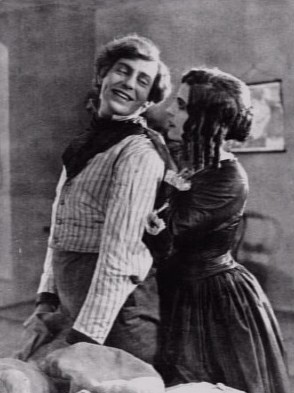 Thomas and Ellen Hutter: Gustav von Wangenheim
and Greta Schroeder. Source: Nosferatu DVD Gallery.



Although some critics today fault Wangenheim's exaggerated acting style, it is important to note that Nosferatu is an example of German Expressionism which emphasized emotion and distortion over physical reality. Also, a contrast was being made between Hutter and Count Orlok, played with the utmost distortion by Max Schreck. Hutter had a childlike innocence and looked at his world with wide-eyed amazement. His wife was a virgin as only "an innocent maiden" could give her blood to the vampire and "maketh the vampire heed not the first crowing of the cock." Hutter's sexual immaturity contrasted with Orlok's ancient blood lust. Hutter adored Ellen in a sweet, protective, platonic way (coincidentally, Hut is German for protection and Hüter means guardian) and Ellen loved him as is demonstrated when she intervened to save Hutter from Orlok's clutches through her spiritual connection to the vampire and when she called out Hutter's name before her death after giving herself to the vampire to save the townspeople from the plague he unleashed. It is as much a sweet love story as it is an Expressionist horror film.



Schatten - Eine nächtliche Halluzination (Shadows - A Nocturnal Hallucination) aka Warning Shadows (USA) (1923)



After the failure of Nosferatu, the partners of Prana-Film formed a new company, Pan Film. The company's first production was Warning Shadows released in Germany on October 16, 1923. Directed by Arthur Robison, it is an excellent example of German Expressionism. With no intertitles, the actors exaggerated their mood and emotions to drive a screenplay where passions, jealousy, revenge, fear, and murder are played out. The setting of the story was a dinner party hosted by a sadistically jealous husband and lusty wife whose guests, inexplicably, consisted solely of four men who had infatuations with the wife (sounds like poor party planning). Three of the suitors were goof balls while Gustav von Wangenheim played the more serious lover with whom the wife was willing to have an affair. Alexander Granach (Knock in Nosferatu) was the "Traveling Entertainer" who specialized in shadow puppets (shadows also played a key role in Nosferatu). These shadows revealed the consequences of the characters' desires and hatreds. Like Hutter, Wangenheim's character (referred to in the introductions simply as "The Youth") was protective and caring toward the object of his affection and would ultimately lose her as well, albeit in a different way. He also looked like Hutter, though there is no record as to whether Eddie Izzard thought the wig was an improvement.



Frau Im Mond (Woman in the Moon) (1929)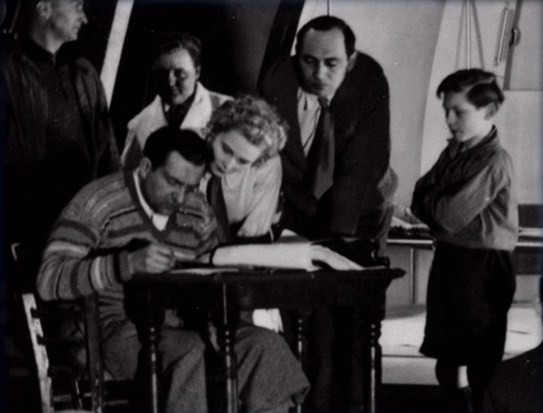 Gustav von Wangenheim with director Fritz Lang and co-stars Gerda Maurus and Gustl
Gstettenbaur on the set of Frau Im Mond. Source: DVD release photo gallery.



Woman in the Moon was directed by Fritz Lang, remembered for Expressionist masterpieces like Metropolis and M. This film was very innovative, showing a rocket launch to space (with the first countdown to launch in film), zero gravity (although it didn't seem to affect their hair), and the characters on the moon's surface. Wangenheim played Hans Windegger, an engineer and best friend of the head of Helius Flight Hangars, Wolf Helius. Windegger was engaged to assistant Friede Velten who, unbeknownst to Windegger, was also the object of Helius's affection. Windegger was a very emotional, spontaneous, impulsive character whose knee-jerk reactions and ultimate cowardliness contrasted with the serious, analytical, and unemotional Helius. Again, Wangenheim's character loses the girl in the end. It is not known how Izzard would rate Wangenheim's acting in this film, but at least he did not wear a "bad wig."

An intriguing character in Woman in the Moon was played by Fritz Rasp who was also in Warning Shadows. He played an evil and mysterious character named Turner who tried to take over the moon landing project. He looked like a Nazi and even sported a Hitler haircut. Being that this film was released a little over three years before Hitler became the German Chancellor, Rasp's character was quite a freakish foreshadowing. Both Wangenheim and Lang were anti-Nazi. They both ended up fleeing to Paris after the Nazis took power. Lang would move to the United States while Wangenheim went East.



Joins the Communist Party



Wangenheim joined the KPD (Communist Party of Germany Kommunistische Partei Deutschlands) in 1923. That same year he took leadership of the Central Sprechchor (spoken chorus) of the KPD writing such Sprechchöre as Chor der Arbeit (Chorus of Work) and 7000. Wangenheim's style of writing was aimed at agitation and propaganda. He also wrote proletarian-revolutionary plays (a.k.a. Massenspiele or agitprop) such as 10 Jahre Krieg (Ten Year War) and Erinnert Euch! (Remind Yourselves!) in 1927 (Richardson, pg. 131).

In 1931, Wangenheim married 19 year-old actress and fellow Communist Ingeborg Franke. He also formed the Truppe 1931, an agitprop group consisting of professional actors who were out-of-work or excluded from performing on Berlin's main stages (Richardson, pg. 132). The troupe performed primarily in Berlin for the lower middle classes of whom Wangenheim hoped to steer away from the Nazi party. The most successful Truppe 1931 play was Die Mausefalle (The Mouse Trap) which told the story of the white-collar worker Fleißig who was fired from his job at the shoe factory. He shunned the political movements of the working class and flirted with fascism before he realized his interests and identity laid with the workers (Richardson, pg. 139). Die Mausefalle was performed over 150 times throughout Germany and, in February 1933, the troupe began performing Wangenheim's rendition of the Marxist dramatist Karl August Wittfogel's play Wer ist der Dümmste? (Who is the Biggest Fool?), which was a condemnation on those who allowed themselves to be exploited by the capitalist machine. Adolf Hitler was propelled to the Chancellory January 30, 1933 and, on March 4 of that year, Truppe 1931 was banned (Gadberry, pp. 13-14, footnote 16). Around this time, Wangenheim wrote a one-act play under the pseudonym Hans Huss entitled Helden Im Keller (Heroes in the Cellar). In this play, paranoid Nazi Stormtroopers congregated in a tavern talking about how the "Reds are everywhere" while Communist prisoners were tortured in the cellar below them (Pike, pp. 239-40). The use of the pseudonym proved prophetic as all of Wangenheim's plays were officially banned in Germany on November 27, 1934 but, by then, the playwright had left the country.



Exiled



Gustav and Inge fled to Paris in March, 1933 and on to Moscow in August of that year. They soon took over the artistic management of "Kollone Links," a German agitprop group like Truppe 1931 but based in the Soviet Union. The troupe had very ambitious goals, wanting to be a stage for plays about Soviet life and problems in the West as well as a platform for suppressed revolutionary artists. The group found itself in financial straights without a permanent stage. Gustav resigned as artistic manager (Pike, pg. 143).

In 1936, Wangenheim directed Kämpfer (Fighters) with a German and Russian cast that included his wife and Alexander Granach (Nosferatu and Warning Shadows). The film was about the 1933 Reichstag fire. The fire was blamed on the Communists and, with the party members arrested, the Nazis gained a majority in the Reichstag and seized power. Wangenheim's film, of course, had a different interpretation of the events surrounding the fire portraying the German Communists as heroes and demonizing the Nazis as perverted homosexuals. Although obviously banned in Germany, Kämpfer was shown throughout the rest of the world, including New York, and achieved some success, but was shelved after Hitler and Stalin signed the nonaggression pact in 1939 (Geyer and Fitzpatrick, pg. 435; Plant, pg. 16).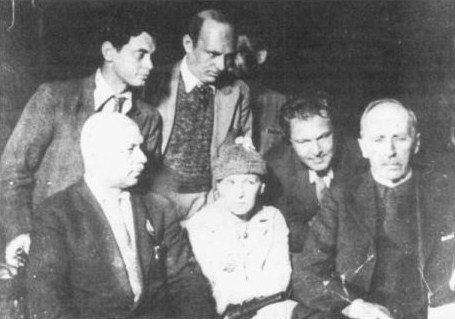 At Mezhrabpom Red Front Studio in Moscow, Gustav von Wangenheim receives French
writer Romain Rolland with Joris Ivens (standing beside him), and actors from the Kämpfer cast.
Source: Living Dangerously: A Biography of Joris Ivens by Hans Schoots, pg. 103.





The Purges



Wangenheim described his initial reaction to a four-day chistka (political purge) he attended in Moscow for the German section of the Soviet Writers' Union in September 1936 (translated in Barry McLoughlin and Kevin McDermott's Stalin's Terror): "When I came here as a German party member, I saw during a purge [sitting] how comrades beat themselves on the breast and spoke voluntarily of what they had done, the terrible acts [Schweinerei] they had committed. I have to admit that I was aghast" (pg. 176). Wangenheim learned "self-criticism" that was used to "unmask" party members who were, in his and other comrades' view, enemies. The belief was that, true comrades would not be afraid of criticism but would, instead, deem it an honor as his fellow comrades had confidence that he could improve his work. Enemies, however, would cower at such criticism because they, in fact, were wearing "masks" to hide their treachery (McLoughlin, pg. 185). "Unmasking" who he perceived to be the enemy (whether they actually were or not is up to debate), Wangenheim's testimony got one of his "Kollone Links" actresses, the popular Carola Neher, arrested as a Trotskyite (Fuegi, pg. 344). Neher died six years later in a Gulag (Soviet labor camp). Soviet Communist writer who would become a Soviet citizen, Hugo Huppert, stated that both Gustav and Inge von Wangenheim, among others, conspired against his life (Pike, pg. 339, footnote). Wangenheim also had political differences with poet, playwright, and theater director Bertolt Brecht (Fuegi, pg. 324 and Pike II, pg. 204).

Wangenheim was a "dandy-communist" in his personal life (Schivelbusch, pg. 63). He held to his bourgeois heritage and did not live his life like the working class. His former director Ernst Lubitsch (Kohlhiesels Töchter and Romeo und Julia im Schnee) visited the Wangenheims in Moscow and was treated to a delicious feast of ham and caviar. During their meal, Inge gave a mechanical harangue about how important the work in the Soviet Union was to creating a new world that was not run by money (Eyman, pp. 244-45). In 1943, Gustav became a founding member of the National Committee for a Free Germany (wikipedia). The Wangenheims finally returned to Germany in 1945, where Gustav continued his "dandy" lifestyle, living in a spacious Berlin apartment and greeting guests while sporting a velvet dressing gown and monocle (Schivelbusch, pg. 63).



Head of the Deutsches Theater



Upon his return to Berlin in June 1945, Wangenheim was appointed head of the German Theater. According to author Wolfgang Schivelbusch, Wangenheim's bourgeois roots and his commitment to reviving Germany at the expense of his reactionary, agitprop work for the Communist party secured him the post (pg. 61), although his plays show that he had far from abandoned the socialist struggle. During his one-year tenure, Wangenheim oversaw ten productions, the most famous of which was Hamlet. In the bombed-out, unheated, leaky theater in Berlin, a cast consisting of former exiles, darlings of the Third Reich theater (including Horst Caspar who played Hamlet), and those who refused to step on the stage during the Nazi regime, came together to perform Wangenheim's rendition of the Shakespeare classic. Hamlet was portrayed as a man of action for the sake of socialism and humanitarianism. In addressing young members of the audience on February 3, 1946, Wangenheim demonstrated his commitment to a new socialist order: "Be radical like Hamlet. Think things through to the end. Act with decision! We are more fortunate than Shakespeare's Hamlet because we know the way out. We understand the purpose of our struggle" (Makaryk, pg. 180).

In August 1946, Wangenheim stepped down as head of the German Theater. His official reason was "for health" and so as to devote his energies to other matters. Author Wolfgang Schivelbusch, however, believes his dismissal was forced after his production of Stürmischer Lebensabend (The Stormy Evening of Life), an official Soviet play that had already been adapted to the screen about an old Russian botanical professor who comes to accept the Soviet way of life after witnessing the war and revolution-torn years of 1916-1920. To back up this theory, Schivelbusch notes that efforts to secure Wangenheim's successor (Wolfgang Langhoff) began after the premiere of Stürmischer Lebensabend, three months before Wangenheim's dismissal (p. 203, footnote #34). The play was the choice of the SMAD (Sowjetische Militär-Administration in Deutschland, Soviet Military Administration in Germany). Wangenheim later wrote that he did not wish to use the play as well as the leading actor, Paul Wegener, whose acting style during rehearsals he described as "agonizing." The SMAD insisted on the play and star actors like Wegener, so Wangenheim's hands were tied. The play, especially the performance of Wegener, was a failure. A report from Berlin in Theatre Arts magazine described the atmosphere around the first performance: "...a slightly restless audience, seated behind the rows of Soviet and other uniformed play-goers, betrayed impatience during passages of explicit propaganda, but not during what seemed like hours of very commonplace and sentimental character-acting by Paul Wegener and the other film stars in the cast" (Dukes, pg. 611). Schivelbusch maintains that Wangenheim was considered an outsider by the actors. They, therefore, as in the case of Wegener and even Caspar's Hamlet, worked against his concepts. Schivelbusch does not explain why Wangenheim was considered an "outsider," but Michael D. Richardson, in his essay "Gustav von Wangenheim: 'An Important, but Unknown Dramatist'" theorizes that Wangenheim's experimental style of writing and directing was more apt to succeed in the late Weimar period "during which proletarian-revolutionary theater and aesthetic theory were in a state of flux" than in the post-war German Democratic Republic that was seeking "a model for synthesizing disparate heritages" (pg. 154).



Und Wieder 48!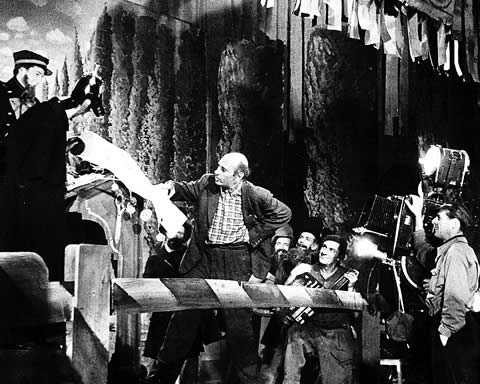 On the set of Und Wieder 48!.
Source: Brandenburgische Landeszentrale für Politische Bildung



After leaving the German Theater, Wangenheim wrote and directed the film Und Wieder 48! (48 All Over Again!). The film starred his wife Inge as protagonist Else Weber. Wangenheim's father Eduard von Winterstein also played a role in the film. Apparently there were no hard feelings between father and son even though Winterstein continued acting in films in the Third Reich, including Nazi propaganda films like Bismarck.

Und Wieder 48! sought to come to terms with the history of Germany's failed revolution of 1848 and the postwar rubble the nation faced one hundred years later. The plot began with students being hired as extras in a film which put a comedic angle on the 1848 revolution. One of the students, Weber, took issue with the director's treatment of the events of 1848 and with her classmates simply going along with the director's point of view. To Else, the aborted revolution of 1848 was not something of which to poke fun but was, rather, a point in history that was relevent to their current war-torn situation. True to the political sensibilities of the Wangenheims, Else took a Marxist, class struggle view of history in this lecture-driven film (Shandley, pp. 141-43).



Final Years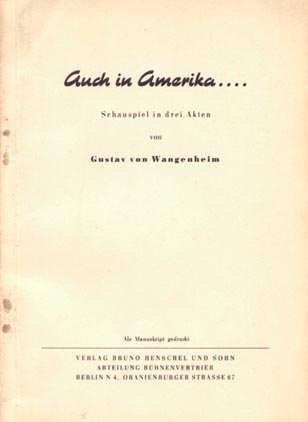 Wangenheim's 3-act, anti-nuke play Auch in Amerika...
(Also in America...), 1950. Source: webmistress's collection.



Wangenheim wrote and directed a few more films in the 1950s, including the comedy Du Bist der Richtige (You are the Right One) in 1950 (Hortmann, pp. 361-2). Although he produced very little in the way of theoretical writings on theater, he did write a 17-page autobiography in 1951 that is housed at the Akademie der Künste (Academy of Arts) in East Berlin and an introduction to his collected works published in 1972 (Richardson, pp. 131-3, Sheppard, pp. 450-1). Gustav and Inge von Wangenheim's marriage was annulled in 1954. They had a son, Friedel Freiherr, born in 1939, who became a writer and actor. Gustav von Wangenheim died in East Berlin on August 5, 1975 at the age of 80. His father, Eduard von Winterstein, died fourteen years earlier, just days shy of his 90th birthday. Inge von Wangenheim died March 6, 1993 and their son Friedel died April 6, 2001.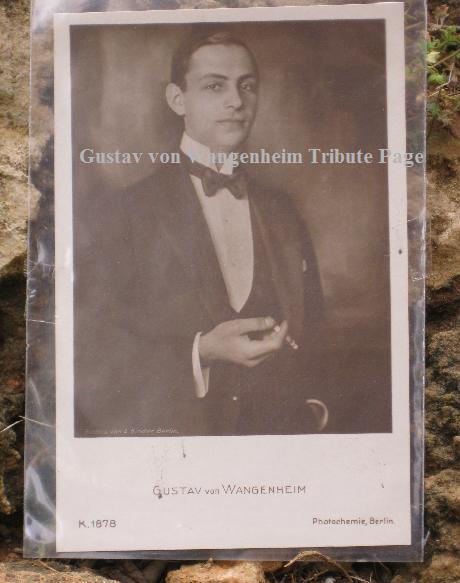 Postcard. Source: webmistress's collection.





Bibliography



Bock, Hans-Michael and Tim Bergfelder, The Concise Cinegraph: Encyclopaedia of German Cinema. Berghahn Books, 2009. Thanks to Jolene for this source!
Dukes, Ashley, "Occupied Theatre City: Report From Berlin," Theatre Arts, October 1946, pp. 609-12.
Eyman, Scott, Ernst Lubitsch: Laughter in Paradise. Baltimore: Johns Hopkins University Press, 1993.
Fuegi, John, Brecht and Co.: Sex, Politics, and the Making of the Modern Drama. New York: Grove Press, 1994.
Gadberry, Glen W., Theatre in the Third Reich, the Prewar Years. Westport, CT: Greenwood Press, 1995.
Geyer, Michael and Sheila Fitzpatrick, Beyond Totalitarianism: Stalinism and Nazism Compared. New York: Cambridge University Press, 2009.
Hortmann, William, Shakespeare on the German Stage: Volume 2, The Twentieth Century. UK: University of Cambridge Press, 1998.
Jelavich, Peter, Berlin Cabaret (Studies in Cultural History). Harvard University Press, 1993.
Makaryk, Irena R. and Joseph G. Price, Shakespeare in the Worlds of Communism and Socialism. Toronto: University of Toronto Press, 2006.
McLoughlin, Barry and Kevin McDermott, Stalin's Terror: High Politics and Mass Repression in the Soviet Union. New York: Palgrave MacMillan, 2003.
Plant, Richard, The Pink Triangle: The Nazi War Against Homosexuals. New York: Henry Holt and Company, LLC, 1986.
Pike, David, German Writers in Soviet Exile 1933-1945. Chapel Hill: University of North Carolina Press, 1982.
Pike II, David, Lukacs and Brecht. Chapel Hill: University of North Carolina Press, 1985.
Richardson, Michael D., Revolutionary Theater and the Classical Heritage. Bern: Peter Lang AG, 2007.
Schivelbusch, Wolfgang, In a Cold Crater: Cultural and Intellectual Life in Berlin, 1945-48. Berkeley: University of California Press, 1998.
Shandley, Robert R., Rubble Films: German Cinema in the Shadow of the Third Reich. Philadelphia: Temple University Press, 2001.
Sheppard, Richard, Modernism--Dada--Postmodernism (Avant-Garde & Modernism Studies). Evanston, Illinois: Northwestern University Press, 2000.

Note: This biography was created with very limited resources. Any corrections, additions, and suggestions (backed with reliable sources) would be greatly appreciated. mwithing@gmail.com (Melynie)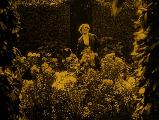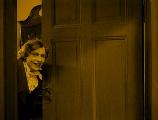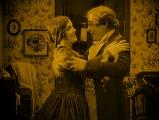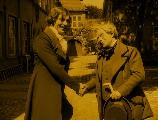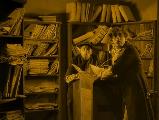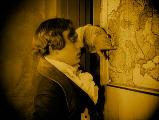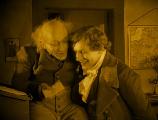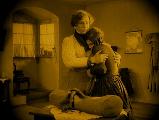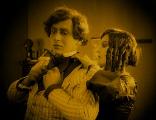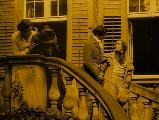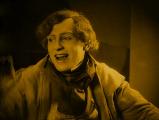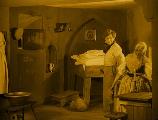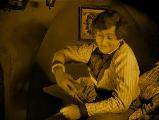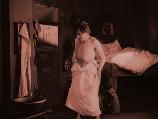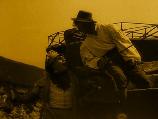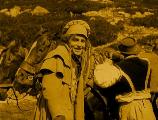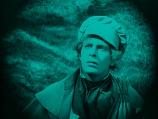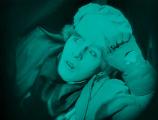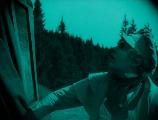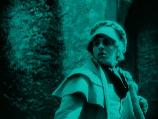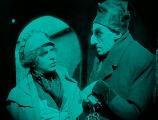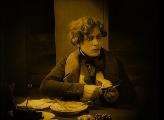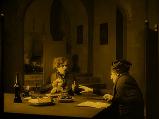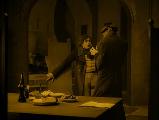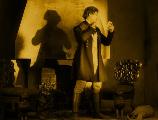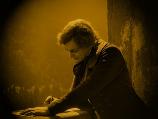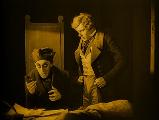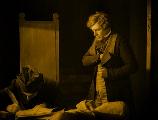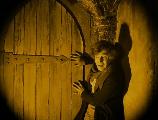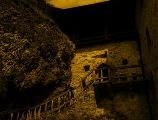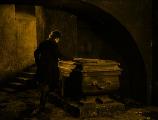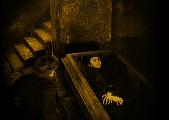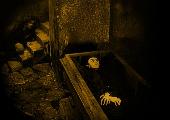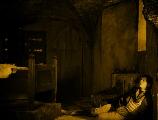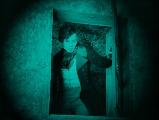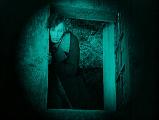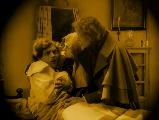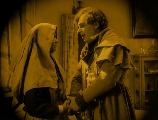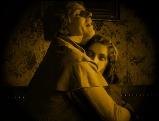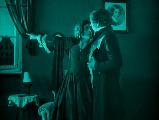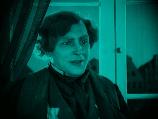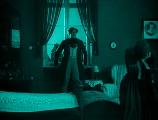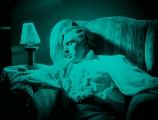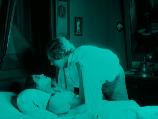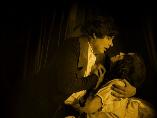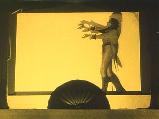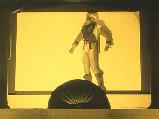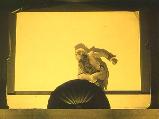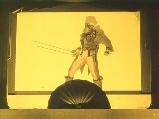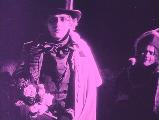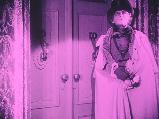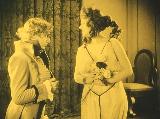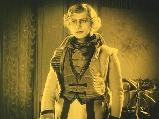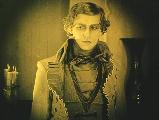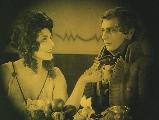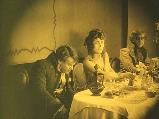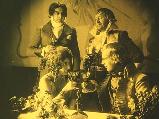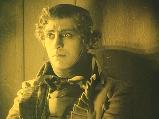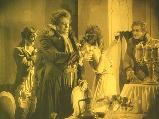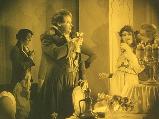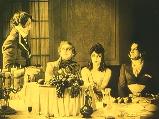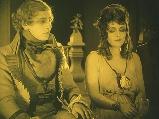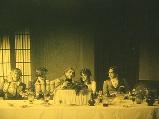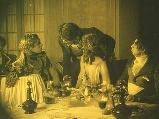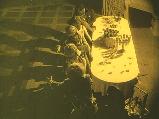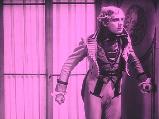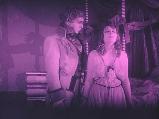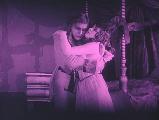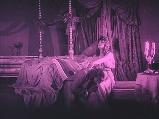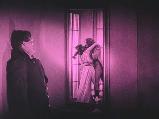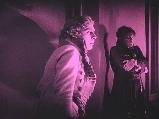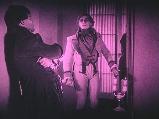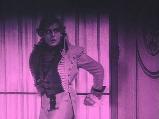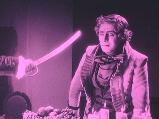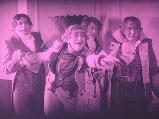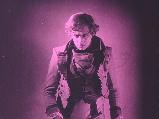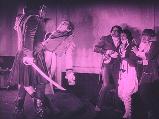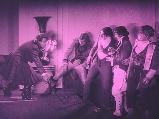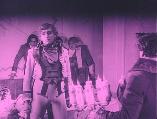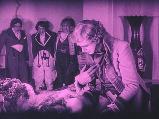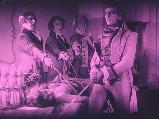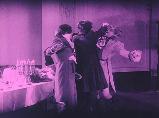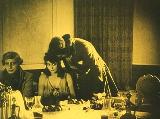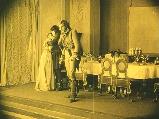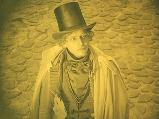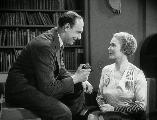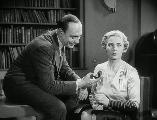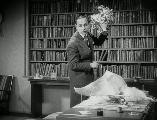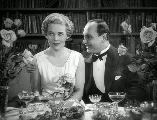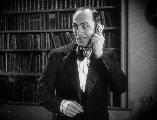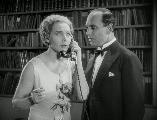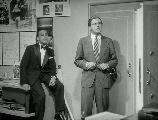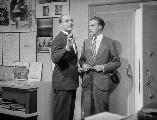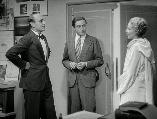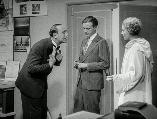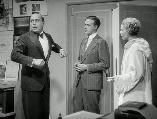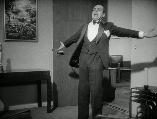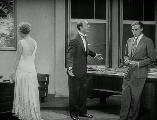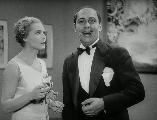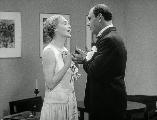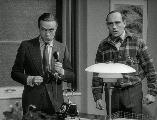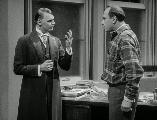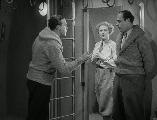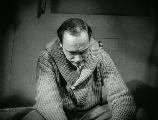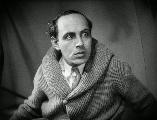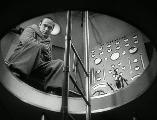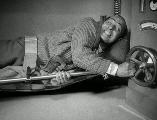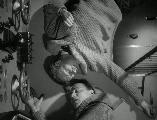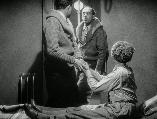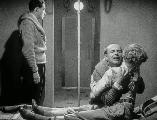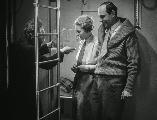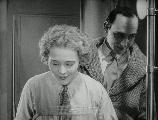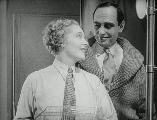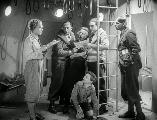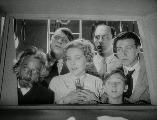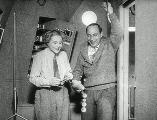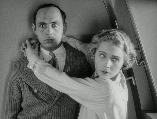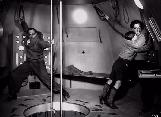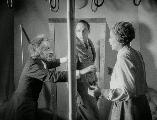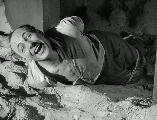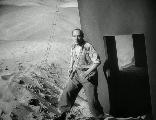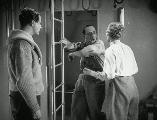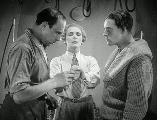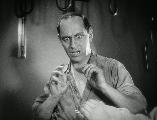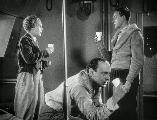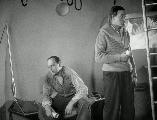 Back to my other sites

Henry B. Walthall Tribute Page