Samples From My Collection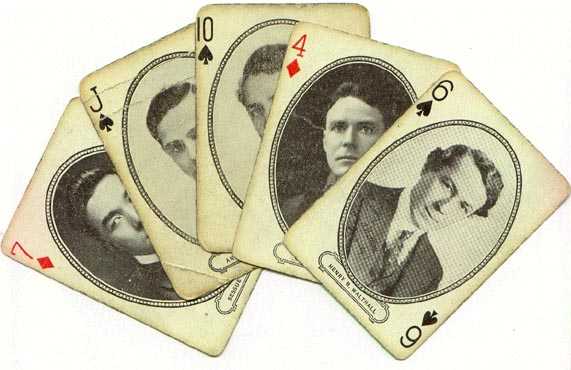 It's in the cards, Henry is King of Hearts.
No, wait...he's 6 of Spades(?).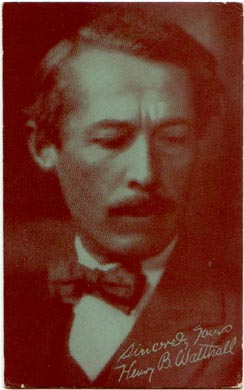 Postcard, circa 1920s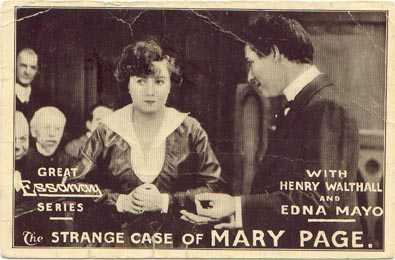 Postcard promoting the 1916 serial Strange Case of Mary Page



Silent Film Stars Charm Bracelet


Henry Walthall, a "charming" fellow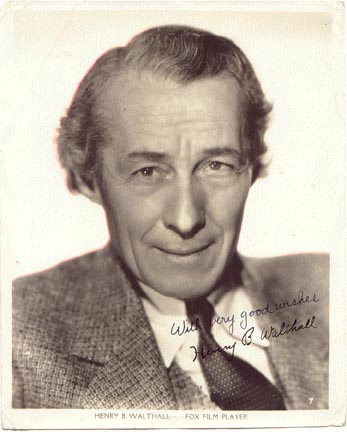 I got this autograph in person . . . Just kidding.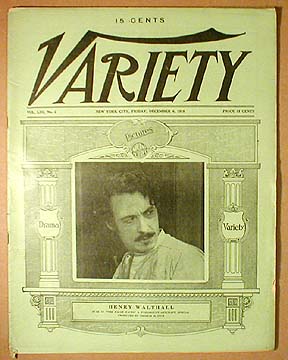 On the cover of Variety December 6, 1918 for the film False Faces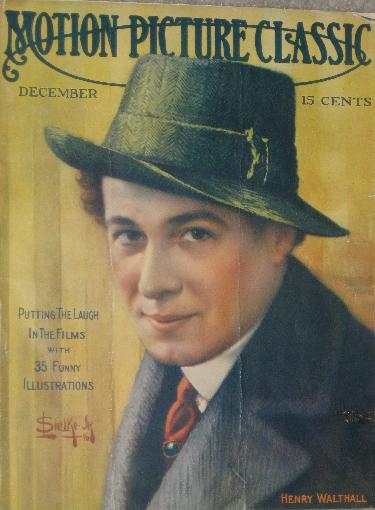 Henry B. Walthall made the cover of the December 1916 issue of Motion Picture Classic.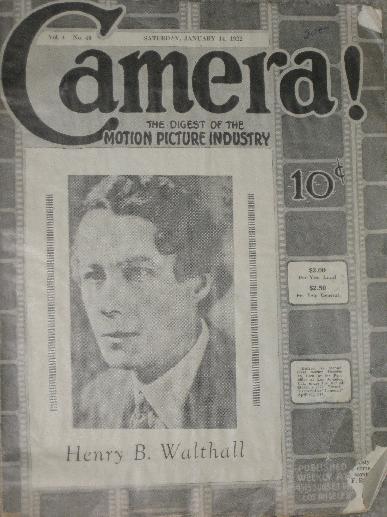 Henry on the cover of Camera! January 14, 1922.
What do the above three covers have in common?
Henry isn't featured in any of those magazines.
It seems odd to have the person on the cover of a magazine not
actually be in the magazine, but that seemed to be the trend back then.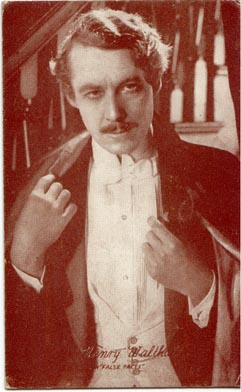 Too sexy for this website. Handsome postcard
promoting False Faces. The image, however, is
actually from The Long Lane's Turning according
to an obituary photo montage.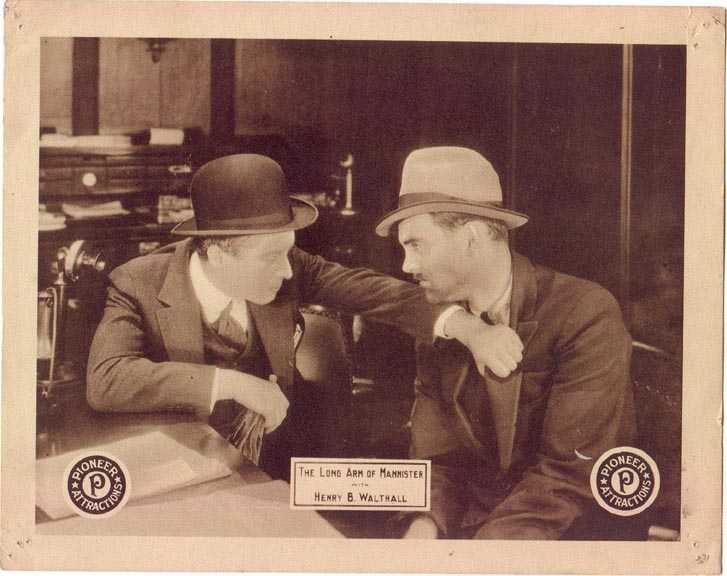 Henry B. Walthall played the leading role in the 1919 film The Long Arm of Mannister.
One of five lobby cards I have for the film.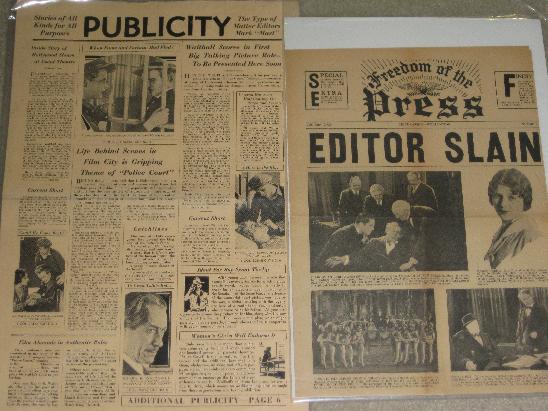 Publicity papers for Police Court and Freedom of the Press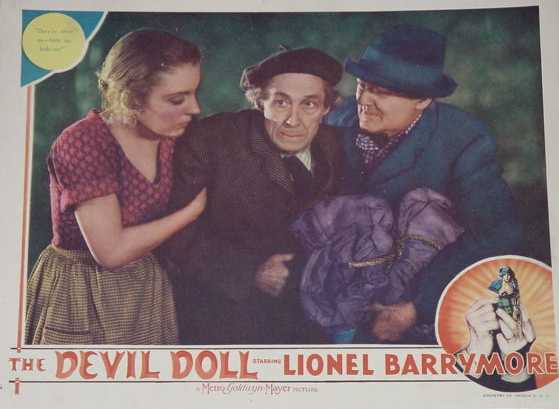 Awesome Devil Doll lobby card.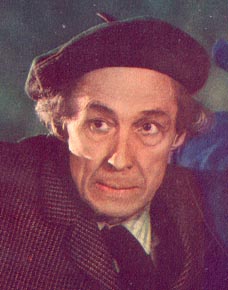 The closest thing to seeing Henry B. Walthall in full color!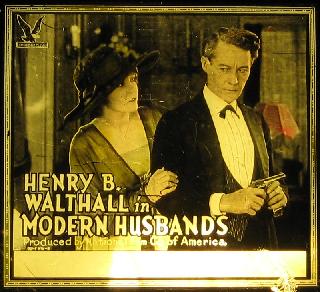 Glass slide advertising the 1919 film Modern Husbands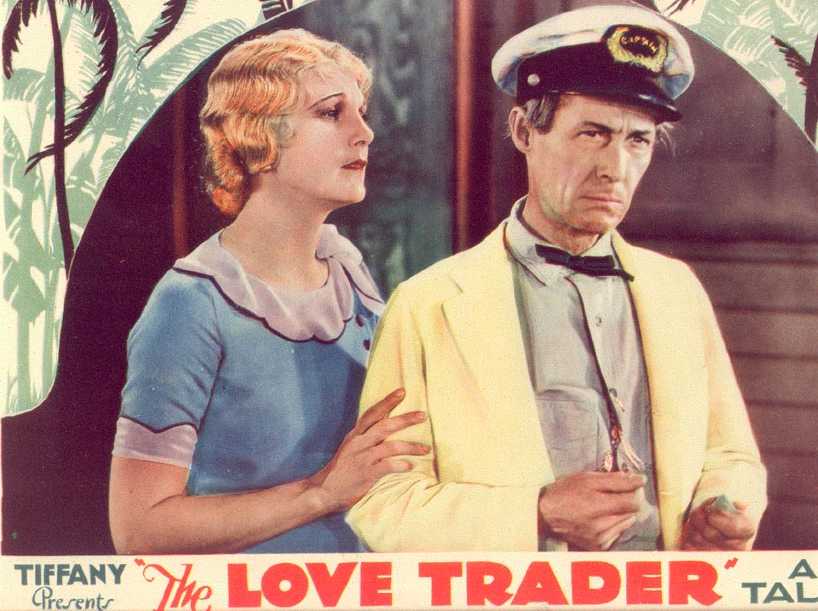 A bit too large for the scanner but you get the idea. Sweet looking
lobby card for the 1930 "All Talking" picture The Love Trader.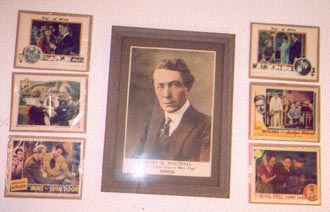 Part of my lobby card collection. Top-down on left are cards for
Boy of Mine, The Unknown Soldier, and The Mine with the Iron
Door; top-down on the right are cards for Boy of Mine (again),
Judge Priest, and The Devil Doll. The centerpiece of the display
is a beautiful poster promoting The Strange Case of Mary Page;
the portrait of Henry alone measures 17" x 22".