Henry B. Walthall: Links/Contact
A Tribute Page to the Silent Film Star
Links

CHECK OUT www.oldies.com
For Walthall films on DVD in these handsomely decorated cases and discs. Police Court has photos of Henry on the front, back and spine of the case and on the disc (just as I would've designed it)! Phantom in the House has a photo of Henry on the back and a cool photo of him on the disc! Murder in the Museum has a pic of Henry's murder weapon demonstration on the back (kinda gives away the ending, huh). Other Walthall films available on this site as well for great prices (and even better prices if you shop around).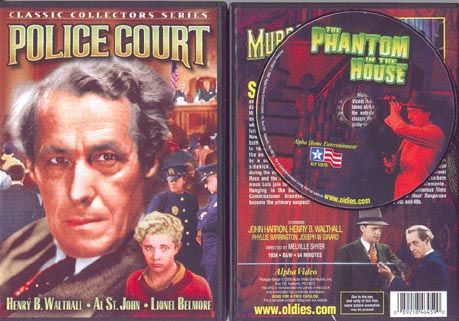 Check out classicmovies.org to find
"Everything For the Classic Film Fan"!


http://silentgents.com/PWalthall.html Check out this awesome gallery of Walthall pics @ David B. Pearson's "Silent Ladies and Gents" site!

http://us.imdb.com/name/nm0910400/forsale#vhs Buy Walthall films through Amazon.com.

http://grapevinevideo.com/henry_b_walthall.htm I recommend purchasing The Raven through Grapevine video (you get Ghosts with it, too). You can also find some rare D.W. Griffith shorts through this site. The Walthall page on Grapevine only lists Volume 6, but Volumes 3, 4, and 5 also include early Walthall shorts that have not been released by Kino.

http://www.reelclassicdvd.com/ This company offers the ultra rare Boomerang and The Confession with a vocal introduction by Walthall devotee John Griggs.

Looking for rare films? Well, Nostalgia Family Video used to be a good source for Walthall Talkies not found anywhere else, but most of these films have been re-released on DVD and are offered on oldies.com. It's still a site worth checking out.


http://www.findagrave.com/cgi-bin/fg.cgi?page=gr&GRid=7937&PIgrid=7937&PIpi=97949& Visit Walthall's online grave site. You can even leave flowers and/or messages if you be so inclined.


http://us.imdb.com/Name?Walthall,+Henry+B. View Henry B. Walthall's lengthy filmography complete with character names!


http://www.ibdb.com/person.asp?id=30568 View Henry's Broadway credits. You can also look up the credits for Henry's first wife Isabelle Fenton (Thanks Hulda!).


http://www.afi.com/members/catalog/silentHome.aspx?s=1 Search for Walthall films on the American Film Institute site under the following actor credits: H. B. Walthall, Henry B. Walthall, and Henry Walthall. This site has synopses on several silent films not described on the Internet Movie Database.


Forever Network The Forever Network's (Hollywood Forever Cemetery) feature on Henry B. Walthall.


http://www.hbw.addr.com/minemv1936.htm See a collection of lobby cards for the 1952 rerelease of The Mine with the Iron Door on Gerry Chudleigh's page dedicated to novelist Harold Bell Wright (another HBW). Many of these lobby cards include colorized photos of Walthall.


Other Links

http://www.karl-dane.com An excellent site on Karl Dane (who was in The Scarlet Letter and Whispering Shadow) by Laura Balogh who is author of Karl Dane: A Biography and Filmography.

Contact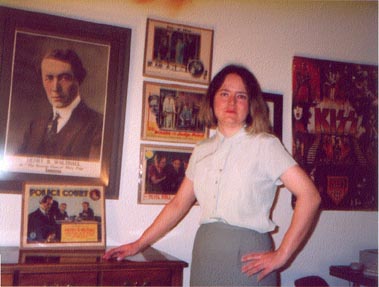 Me with my lobby cards...oh, and KISS (now Henry,
I think, would have been a Black Sabbath fan).

Check out my reviews on my Amazon.com page (I can always use helpful votes).





Check out my new tribute page for German actor/writer/director Gustav von Wangenheim (Hutter, Nosferatu)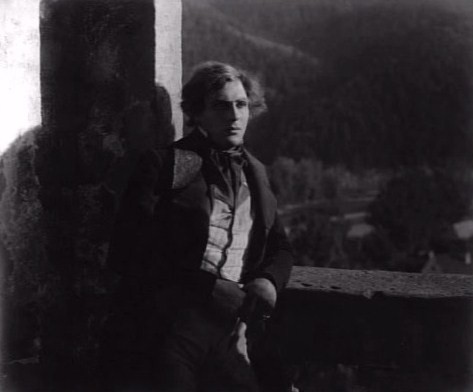 Also check out my little sideline page (which is no longer "little," in fact, it is growing out-of-control); a salute to an unappreciated character on the Andy Griffith Show with a tribute to comedian Jack Burns.
It's something I like to call The Revenge of Warren Ferguson!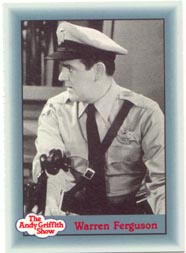 Contact me @ mwithing@gmail.com
Melynie


Free Hit Counters